About Thrivous
Welcome! We are Thrivous, the human enhancement company.
Our mission is to help you access technology with the greatest potential to improve your brain and body. In pursuit of that mission, we develop and distribute nootropics to enhance cognition and geroprotectors to support healthy aging, with open-source formulas and evidence-based dosages of natural ingredients. Our high-value products include Clarity, the daily nootropic to improve focus, memory, and mood, and to support healthy brain function.
We combine sustainable business, consensus science, and emerging technology into products and services that you'll love. We're confident that you'll love them because they'll improve the way you think and feel. And that will help you work, learn, and live better. Basically, we want to help you thrive.
Leadership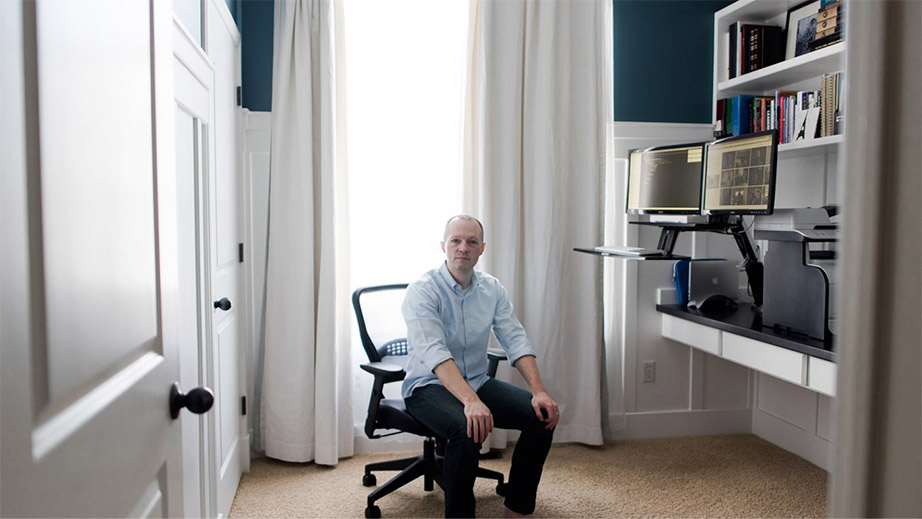 Lincoln Cannon is CEO at Thrivous. He is a technologist and philosopher, and a veteran of high tech industries in leadership, consulting, and entrepreneurial roles. Lincoln received formal education in business and the humanities. He has worked for large enterprises, startups, and investment firms in the software, medical, and biotechnology industries. And Lincoln has networked and consulted extensively with experts in the ethical use of technology to expand human abilities. Learn more →
Science Advisor Board
Thrivous is committed to guidance from consensus science in its mission to help you access technology with the greatest potential to improve your brain and body. Reflecting that commitment, our science advisor board, consisting of physicians and bioscientists, informs ongoing product and service development.
Dr. Cory Funk is a bioscientist with a doctoral degree from the University of Illinois, where he studied the role of estrogens as a master regulator of gene expression in breast cancer. He currently works as a research scientist on brain tumors and Alzheimer's disease at The Institute for Systems Biology in Seattle. Learn more →
Dr. David Dayton is a psychologist with a doctoral degree from Brigham Young University. His research background is in feedback processes and treatment outcomes. Dr. Dayton currently provides individual, couples, and group psychotherapy in Washington, DC, integrating a biopsychosocial framework into his approach. Learn more →
Dr. James Zebrack is a physician with a medical degree from the University of Nevada. His professional interests include the study of heart failure, preventative and functional medicine, alternative and natural therapies, and dietary supplements. Dr. Zebrack currently works as a cardiologist at St. Mark's Hospital in Salt Lake City. Learn more →
Dr. Jordan Roberts is a physician with a medical degree from the University of Arizona. He has done clinical research on Vitamin D, and his professional interests include preventive care, gerontology, homeless healthcare, and telemedicine. Dr. Roberts currently works in family medicine at St. Mark's Hospital in Salt Lake City. Learn more →
Dr. Michael Ferguson is a neuroscientist with a doctoral degree from the University of Utah. His research uses fMRI and psychometric data to predict cognitive ability, and he sees efforts to optimize intelligence as additive to a collective social good. Dr. Ferguson is currently a postdoctoral associate at Cornell University in New York. Learn more →
Founders
Dorothée and Lincoln Cannon founded Thrivous.
In 2010, Lincoln began researching nootropics, which are substances that support brain function and promote mental performance. Persuaded by consistent reports of notable effects from scientific literature, Lincoln began using creatine as his first nootropic. Pleased by the results, he began adding other nootropics to his diet.
Along the way, Lincoln faced several common challenges. Some products contain ingredients for which there's little research. Others contain ingredients for which there's much research, but the research shows they simply don't work. Most products hide the quality and quantity of their ingredients behind secret formulas. And the few with open formulas tend to be far more expensive than buying their ingredients individually.
In 2016, looking at all the supplement bottles around their sink, Dorothée and Lincoln decided to explore the possibility of making a new product. It would combine effective ingredients into one bottle with an open formula. And it would have a price comparable to that of purchasing the ingredients individually. Dorothée contacted a chemist. Lincoln checked for market interest. The next week, they founded Thrivous. And within a month, Thrivous began selling our first product, Clarity.
Contact
Thrivous operates from the beautiful state of Utah. We love your feedback and questions. You may contact customer support by email at support@thrivous.com or by phone at +1 801 658 9661. Thank you!
Thrivous Customer Support
Orem UT USA
support@thrivous.com
+1 801 658 9661
Thrivous Shipping
3549 North Main Street
Spanish Fork UT 84660 USA