We want you to be happy, and we're confident that you'll like our products. So we provide a generous refund policy to help you order with confidence. If you aren't satisfied with the first unit of your first order of a dietary supplement for any reason, you may contact us within 100 days of delivery to initiate a full refund without a return. If you aren't satisfied with additional quantities or subsequent orders for any reason, you may contact us within 30 days of delivery to initiate a return for a full refund. Learn more →
Your work is easier and your life is better after you sleep well. Enhance your night with Thrivous Serenity Nightly Nootropic. Each bottle contains a one-month supply (60 capsules) of natural nootropics with the greatest potential to promote calm, sleep, and next-day focus.
Instructions
Take 2 capsules of Serenity Nightly Nootropic daily within one hour before sleep. Maximum dosage is 4 capsules daily. Take only before sleep. Serenity Nightly Nootropic generally becomes effective within one hour. Thrivous designed this nootropic for regular use over extended periods of time.
Optimal dosage of Serenity Nightly Nootropic may vary based on your size and sensitivity. Thrivous recommends starting with a low dosage and experimenting with higher dosages over time. Do not exceed the recommended maximum dosage. Thrivous recommends Serenity Nightly Nootropic to healthy adults. This product is not intended to diagnose, treat, cure, or prevent any disease. Consult a physician before and during use.
Nutrients
Serenity Nightly Nootropic provides natural nootropics in vegan capsules. Thrivous carefully selects each nutrient based on extensive analysis of decades of clinical research from scientists around the world. Our algorithms stack rank hundreds of nutrients by parameters that include evidence, safety, and efficacy. We group top ranked nutrients by complementary function. And we develop formulas around those groups.
Nootropics are cognitive nutrients that support healthy brain function or enhance mental ability. Learn more →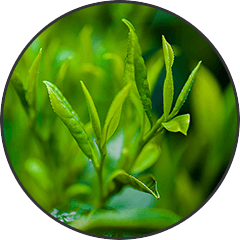 L Theanine
is an amino acid that may enhance relaxation. Learn more →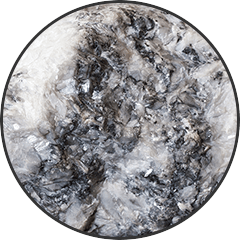 Magnesium Glycinate
is an essential mineral and amino acid that may enhance sleep. Learn more →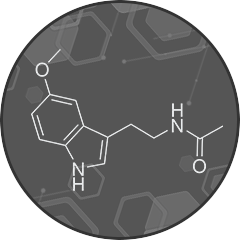 Melatonin
is a bioidentical hormone that may promote sleep. Learn more →

No Placebo Dust
All you need is a little faith, trust, and placebo dust? Maybe that works for fairies. For the rest of us, dose matters. Don't be fooled by those pills with a fantastic number of ingredients at teeny tiny doses. Say NO to placebo dust. Choose Thrivous.
Science
Serenity Nightly Nootropic contains only nutrients and doses based on high levels of evidence for safety and efficacy from multiple clinical studies on humans — no experimental substances and no placebo dust. Because science is never finished, we monitor and analyze new studies, consult with our advisor board of physicians and scientists, and seek continuously to improve all of our supplement formulas.
Download the Summary of Clinical Studies for Serenity Nightly Nootropic
Quality
Serenity Nightly Nootropic passes through multiple rounds of rigorous quality control. Suppliers subject each nutrient to identity, potency, microbial, heavy metals, and other testing as appropriate prior to manufacturing. Manufacturing follows strict GMP regulation from the FDA in audited and certified facilities, verifying the test results of suppliers, and subjecting combined nutrients to additional testing.
Download the Certificate of Analysis and Quality for Serenity Nightly Nootropic
Trust
Serenity Nightly Nootropic has an open source formula, clearly identifying all nutrients and doses — no hiding behind secret proprietary blends. We publish a certificate of analysis and quality for each of our supplements, transparently revealing all test results from suppliers and manufacturing. And we also publish a summary of clinical studies for each supplement, sharing the science behind our formulas.
View the Supplement Facts for Serenity Nightly Nootropic
We Guarantee Your Happiness
Order today with confidence. Serenity Nightly Nootropic comes with a 100% no-hassle money-back guarantee. If you're a first-time Thrivous customer and you're not completely satisfied within 100 days of delivery, you'll get 100% of your money back. No need to return the product. Just contact us with your order information. No hassle. No return shipping. So you risk nothing. This guarantee applies to your first Serenity Nightly Nootropic. Our standard refund policy applies to additional quantities and subsequent orders.
Reviews
Great for getting a good night's rest
Getting a good night's sleep is the biggest key to keeping your brain in top shape and this product is great for helping with that.
Amazing!!!
Love this product! I have tried so many different sleep aid products with melatonin in them. However, I also wanted one with other vitamins as well.. this one is perfect! It makes me sleepy and I feel no drag in the am!! Highly recommend!!!
Feedback
Serenity Nightly Nootropic is a very effective product. It really does help both my husband and I to fall asleep and stay asleep, and there are no negative after-effects in the morning
Great sleep aid.
I got this for my son because he has trouble sleeping. He said it not only helps him sleep but also he feels focused the next day. I would highly recommend this supplement.
This definitely works. No hangover feeling the next day ...
This definitely works. No hangover feeling the next day.
Thrivous publishes reviews of Serenity Nightly Nootropic for information purposes only. Reviews reflect opinions of customers and not those of Thrivous. Thrivous verifies that each review comes from a real customer, but Thrivous does not verify or endorse any claims in the review. Individual results may vary.